Saturday, 2 November 2019 | Joseph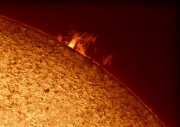 A quick guide for solar viewing, in time for the upcoming Mercury transit!
Tuesday, 5 June 2018 | Admin
Exclusive offers, available while stocks lasts! Please phone 01353776199 or place your order online and ENTER CODE (in the comments section at checkout): JUNESALE2018
Tuesday, 3 April 2018 | Admin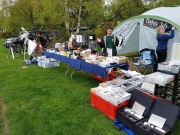 It's nearly time for Kelling Heath again! We will be at the Autumn Equinox star party on Saturday 23rd September, with a wide variety of items for display and for sale! If there is anything that you particularly want to see, please let us know beforehand, and we will be happy to see what we can do to help. Please call us on 01353 776 199, or e-mail us at sales@widescreen-centre.co.uk. See you there!
Thursday, 1 March 2018 | Admin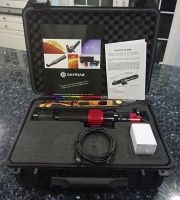 New and in stock, the DayStar Solar Scout 60mm. A dedicated 60mm Carbon Fibre H-Alpha telescope, including a hard case as well as 2 pairs of solar glasses, all for £1,299! Available to see in our Sutton showroom!

Clearly a winner in the making, this superb package is based on the highly popular Quark, and a great design feature is that the 'Quark' section is interchangeable, meaning it can be adapted for CaH and Na Quarks too!
Sunday, 4 February 2018 | Admin
The Widescreen Centre returns to London for Astrofest 2018! This year's dates are Friday 9th & Saturday 10th February. See us on Booth 11 to 15. A great line-up this year with Tele Vue, Astronomik, Avalon, Vixen, William Optics, Baader, ZWO, Primaluce Lab, Questar, Vernonscope, Intes Micro and more!