Additional Base for Telrad Finder£8.90
Enables Telrad finder to be used on more than one scope.
Altair 10x60mm RACI Finder Scope£169.00
It gathers more light, resulting in a brighter image delivering almost half again as much light to your eye.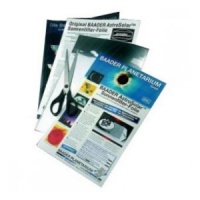 Baader Astrosolar A4 ND5.0 Safety Film£20.00
For Solar observation with telescopes, binoculars or camera lenses. Reduces the intensity of sunlight by 99.999%.