About Us
THE WIDESCREEN CENTRE LTD - Certificate of Incorporation No. 1015868, VAT GB 232 9754 49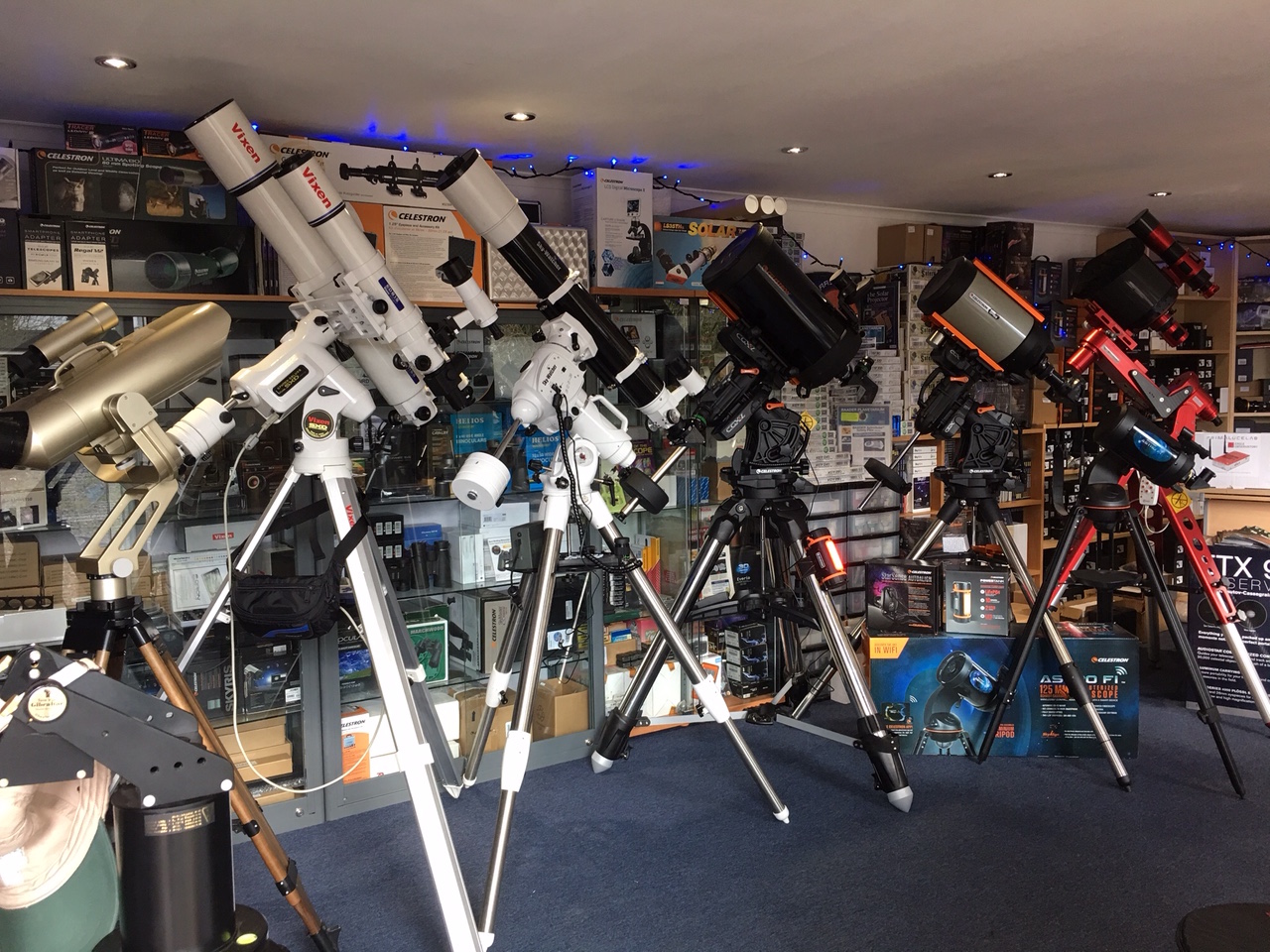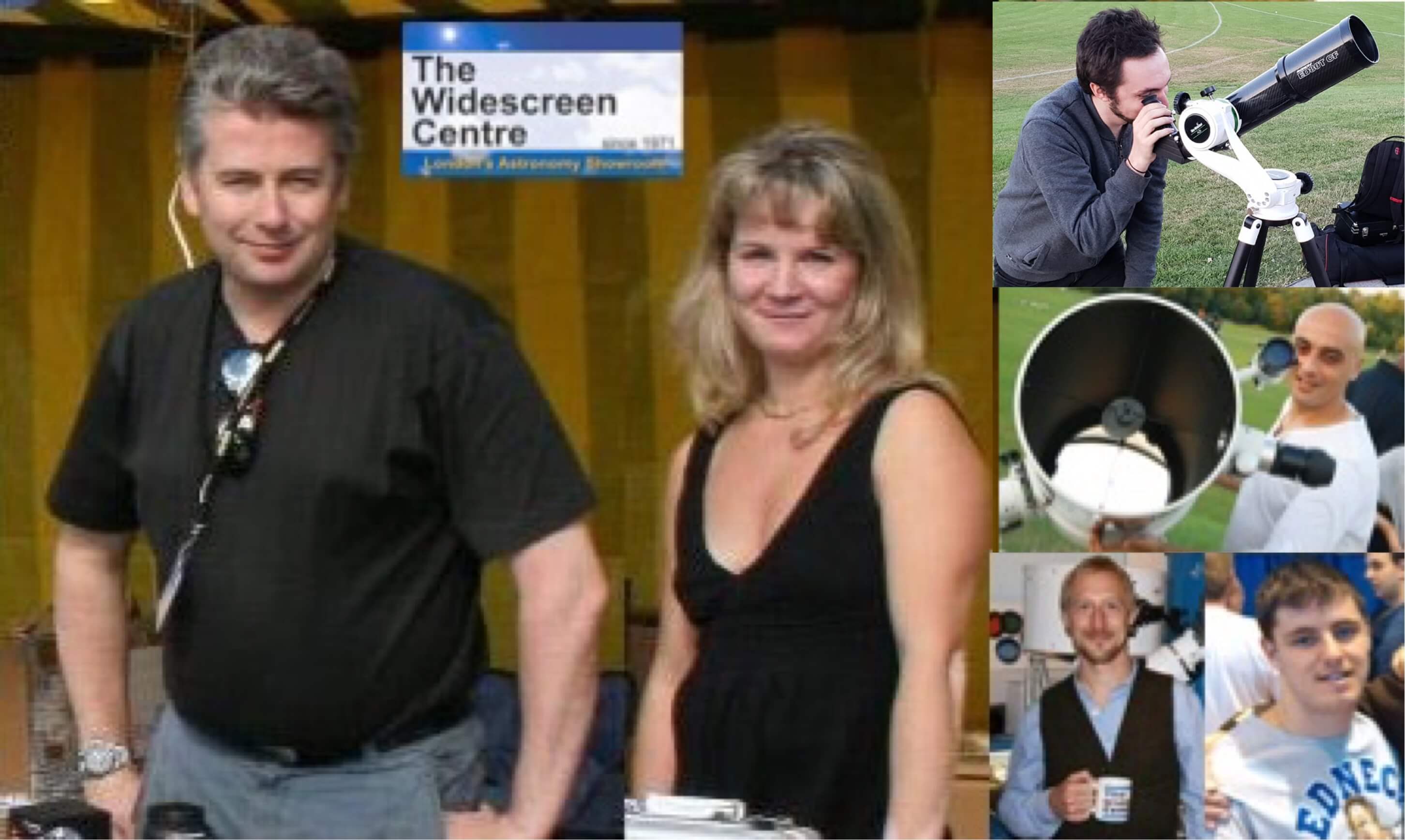 Now in our 52nd year, The Widescreen Centre is a family owned and run specialist retailer with traditional values and has remained so since starting out in 1971. We pride ourselves with expert knowledge, a diverse and well-stocked showroom, an extensive range of quality products and outstanding customer service.
In 2016 The Widescreen Centre relocated from the Baker Street area of central London, in the heart of London's West End, where we had been since the beginning, to the village of Sutton-In-The-Isle, about 10 minutes west of Ely in Cambridgeshire. At our new location we have a brand new showroom, dark skies and big horizons and we are now have our own schedule of events on-site.
We represent all the major quality brands and are fully independent. This allows us to provide you with unbiased, expert advice based on the quality of the products, our expertise and your needs. We are not a high-pressure sales organisation and we will do our best to help you to make a fully-informed choice and to get the best value for money.
We offer equipment of all levels. Whether you are a beginner, or returning to the hobby, or looking to upgrade, or want the latest and the most advanced equipment for your pursuits, it is in our interests to help you make the right choice - as we want to see you again! With The WIdescreen Centre you can mix and match from a very wide and constantly diversifying range of quality products & innovative ideas.
Our emphasis is on customer service and after-sales service. Help is at hand - here at The Widescreen Centre our impartial experts will help you choose the equipment that you need to enjoy and to progress in your area of interest. We are also here should you have difficulty in assembling your equipment or in the unlikely event of something going wrong with it.
Our Cambridgeshire showroom is Closed at present due to Covid-19, but when we do reopen you will be able to see our extensive display with major brands side by side or visit our 24/7 secure online shopping website and browse and shop online. Our range of products will suit your every need and our helpful experienced staff is here to answer your questions and offer advice.
We keep very extensive stocks to be able to meet the needs of our customers. We aim to dispatch all in stock orders the same or next day and we will keep you updated should there be a delay with your order.
We operate nationwide so the benefits of The Widescreen Centre's expertise and product range are available to everybody in the UK and Ireland. We also ship internationally and welcome new and returning customers from around the world.
We attend all major exhibitions and events (see a partial list below) and we are proud to support The Baker Street Irregular Astronomers - a local Astronomical Society who have regular meetings in Regents Park. See our website for updates & news items. If you have an event and would be interested in The Widescreen Centre attending, please contact us.
The Widescreen Centre: covering the full spectrum of Telescopes & Accessories, Solar Observing, Astroimaging Equipment, Travelling Astronomy, plus an extensive range of Binoculars, Microscopes, Screens & Projectors, 3D equipment, 8mm cine and life in HD in the 21st Century - and much, more besides. Some brands are exclusive to the Widescreen Centre.
The best range of the best products from the best Manufacturers in the UK's leading Astronomy Shop!
MEET THE STAFF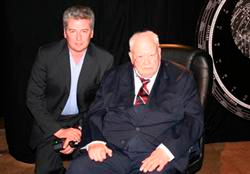 Dr. Simon Bennett FRAS - Observatories, installations, Telescopes, Solar Observing, Binoculars, Microscopes, 3D & VR - and Company MD. Simon with the late Sir Patrick Moore on the set of BBC 'The Sky At Night'.
"My interest in astronomy started at the age of 8 in the summer of 1971, over 50 years ago. My sister married and moved to America and my first US visit was to an Air Force Base in California. That summer, Mars was at a very close opposition, Apollo 15 was on the Moon, and I got to ride in an F111 simulator. That was it -I wanted to go to the Moon!"
Progressing from a 60mm refractor through Fullerscopes 6" and 8 3/4" reflectors, Simon started writing to Patrick Moore, and in 1975 was invited to his house, the first of many visits over the years. He went to UCL to do Astronomy & Physics and ended up with a degree in Geophysics. He went on to a field-based Geology PhD still with intention of going into space. From there he got drawn into the oil industry & was there for several years at the end of the 80s, eventually going back to work in Academia.
"It was during this time that I started to visit the local Astronomy store, The Widescreen Centre, and rekindled my interest in telescopes. One day I went in and my predecessor had quit. Within a week it was all signed, sealed & delivered. I started work August Bank Holiday Weekend in 2003.
"Again, Mars was at a very close opposition and I knew straight away that I had found my ideal job. The last 19 years has seen Widescreen grow from the entry-level end of the telescope market to the UK's premier retail Astronomy outlet."
As well as occasional appearance on BBC TV's 'The Sky At Night', Simon co-founded Central London's astronomy group "The Baker Street Irregular Astronomers" in 2010 and remained on the committee until 2021. Simon has also done many overseas installations, from Indonesia to Ireland, from Kazakhstan to Necker Island in the Caribbean, and can advise on setting up your home observatory and everything that entails.
"We live in fascinating times, and this is only the beginning. All we ask is that you check in with us once in a while, to see what we are up to. We may have a few surprises for you. Who knows, we may have exactly what you have been looking for....."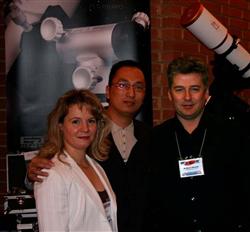 Elena Kostyaeva - Telescopes, Solar Observing, Binoculars, Microscopes, Screens & Projectors, Opera Glasses, 8mm cine Film and Processing, Import/Export and Company Director. Elena with Simon and William Yang from William Optics.
Elena has extensive experience in the optical business, having started her own company exporting optical devices all over the world. So, her product knowledge as well as her business skills are what make Widescreen run smoothly.
Elena and Simon acquired The Widescreen Centre in 2006 when the founders, Tony and Beryl Shapps, wanted to retire. They have given The Widescreen Centre a new perspective and have grown it from the entry-level end of the telescope market to the UK's premier retail Astronomy outlet.
Joseph Ruffell - Telescopes, Astrophotography, Solar Observing, Binoculars, Microscopes and more. Joseph at one of the BSIA meetings.
Joseph has worked for us full-time since 2015. He has extensive technical and practical knowledge of products and specialises in Astrophotography. Joseph is always ready to help. If you visit our showroom or come along to one of our events Joseph will undoubtedly be there and willing to help.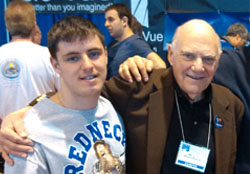 Alexander Kostyaev - Specialises in TeleVue Telescopes and Accessories, optics cleaning and collimation.
Alex has been trained at TeleVue and has extensive knowledge of their products. He can collimate their telescopes and clean and re-assemble eyepieces. He is also trained in professional cleaning of optics, and is very knowledgeable about solar observing.
Pictured here with the legendary Al Nagler, Alex is always with us at Star Parties, exhibitions and events. If it's TeleVue - he will know the answer!
OUR FRIENDS AND HELPING HANDS AT THE EVENTS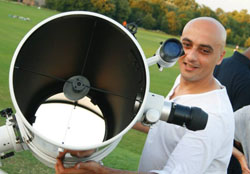 Nicholas Joannou - Telescopes, Astrophotography, Solar Observing, Binoculars, Microscopes and more. Nick at one of the BSIA meetings.
Nicholas worked for us full-time from 2012 -2016, and still does on a consultancy basis and for the major exhibitions that we do. Nick first helped us at the Astrofest exhibition in London, and then joining The Widescreen Centre as a full-time member of the Astronomy staff.
Nicholas has extensive technical knowledge of products and specialises in Astrophotography. Nick is always ready to help. If you come along to one of the BSIA meetings Nicholas wil undoubtedly be there and willing to help.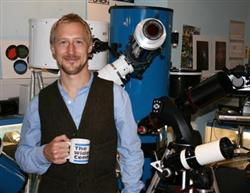 Ethan Hayes Kalemjian - Telescopes, Binoculars, Spotting Scopes.
Ethan is another past employee of The Widescreen Centre. A long-time amateur astronomer, Ethan worked full-time for The Widescreen Centre for three years. His products knowledge and excellent customer service had a lot of respect and trust from our customers.
A graduate in industrial design, Ethan is an active member of the Baker Street Irregular Astronomers and, like Alex and Nicholas, often joins us for events and exhibitions.
Gordon Haynes - Astrophotographer www.inthestillofthenight.space - Gordon is the one who has provided us with not only many remarkable astrophotos that we use in our advertising and publicity, but also helps us with Astrofest and major Star Parties. If you are feeling brave, see the 'astronomical jokes' section on his website....
EXHIBITIONS, STAR PARTIES AND EVENTS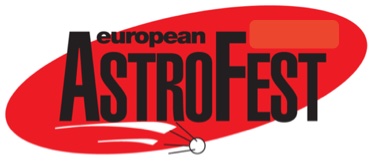 European AstroFest is the world's premier space conference and exhibition, bringing together the professional and amateur communities. It takes place every year at the beginning of each February - in London in Kensington Conference and Events Centre. The Widesceen Centre is always attending and we host the largest stand and widest range of astronomy equipment. Please see more information about this event at www.europeanastrofest.com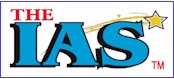 International Astronomy Show is held once a year and The Widescreen Centre has been supporting and attending this show since it was established in 2013. Join us at this event to see widest range of astronomy equipment and to get specialist advice. Please see more information about this event at www.ukastroshow.com
We are also regualr attendees at the following regular Star Parties and events and encourage any and all interested parties to attend if at all practical.

Autumn Equinox Star Party at Kelling Heath in Norfolk NR25 7HW, organised by Loughton Astronomical Society and the Society for Popular Astronomy (SPA). See www.starparty.org.uk
Spring Equinox Star Party at Kelling Heath in Norfolk NR25 7HW, organised by Norwich Astronomical Society. See www.starparty.org.uk
Visit the website of the beautiful campsite and grounds of Kelling Heath, an amazing place to visit at any time of year www.kellingheath.co.uk
Kielder Star Camp in Northumberland 55:13:58 North; 02:35:32 West. A superb event in a stunning dark-sky location in darkest Northumberland, organised by the Kielder Observatory Astronomical Society. See www.kielderforeststarcamp.org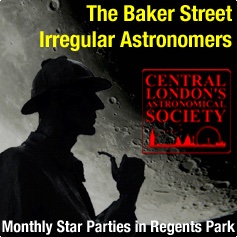 The Baker Street Irregular Astronomers (BSIA) was organised and set up in the Summer of 2010 following a conversation between Simon Bennett of The Widescreen Centre and Carl Drake of the Metropolitan Police (based at Regents Park). Since then we get together each month in the beautiful Regents Park for a free and informal meeting of like-minded people ranging from the curious novice to the expert.
Unlike most astronomical societies, BSIA does not require formal membership or charge a fee for joining. Everyone is free to come along to our meetings, find out why we do what we do, and ask for advice. We aren't going to let a little light pollution stop us from bringing astronomy to Central London, where millions of potential stargazers go about their lives unaware of the stunning natural beauty hanging above their heads, just beyond the sky.
Please see more information about BSIA monthly meetings in Regents Park at www.bakerstreetastro.org