Tele Vue Nagler Eyepieses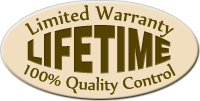 Experience the wonders of astronomy with incredible Tele Vue Nagler Eyepieces! Now you can have eyepieces that give you a staggering 82 degree wide apparent field of view with outstanding sharpness and exceptionally comfortable eye relief for eyepieces of very short focal length! These are the lunar and "planetary" eyepieces with field to spare.
Elevate your stargazing adventures with Tele Vue Nagler Eyepieces and unlock a whole new level of celestial wonders.
---
Tele Vue Nagler Eyepieses
Why Are There 3 Types of Naglers?
To achieve the full magnification range over 82° apparent field of view requires two types: Nagler Type-5 with focal lengths of 31, 26, 20, 16mm and Nagler Type-6 with focal lengths of 13, 11, 9, 7, 5, 3.5 mm.
The Type-5 permits the largest true field possible (31mm has 42mm field stop), while the shorter focal length Type-6 models are parfocal, with similiar size and weight and all with a comfortable 12mm eye relief.
The Type-4 models feature about 18mm of eye relief and with the "instajust" eyeguard are best for eyeglass wearers or Dioptrx users in their 22, 17, 12mm focal length range.
Type 4 Nagler Eyepieces.
Applying the experience of the Radian development to the 82° Nagler series, yielded more contrast, reduced pincushion, more true field, longer eye-relief, and fewer elements to achieve focal lengths of 12mm, 17mm and 22mm. With added eye-relief, the click-stop Instadjust eyeguard helps you to maintain proper eye distance centralisation.
Type 5 Nagler Eyepieces.
With the giant 31mm Nagler, the unique 6-element design using four exotic glasses, maintains the contrast advancement of the type 4s while achieving a true field area 82% larger than the 22mm type 4!
The new 6mm Nagler is smaller and lighter than the older type 2 - the new 6 element design replacing the previous 8 elements. Tele Vue say "This exciting new eyepiece looks like the 19mm Panoptic but packs the visual impact and sharpness we all expect from the 82 degree Nagler series".
26mm Nagler Type 5: This is a somewhat smaller, lighter and more powerful version of the celebrated 31 Nagler Type 5. It weighs about 1.6 lbs and has a field stop diameter of 35mm. It is parfocal with the 17mm Nagler Type 4, making it a nice match in size, weight and convenience.
The 20mm Type 5 is a compact 1-pound, 2" eyepiece that fills out the eyepiece line and is a worthy successor to the heaviest commercial eyepiece ever produced: the Nagler 20mm Type 2, which weighed-in at 2.3lb. when introduced in 1986.
Type 6 Nagler Eyepieces.
The 7-element, Nagler Type 6 design is based on the original patented Nagler design. This new 7-element design update for the short focal length Nagler deserves its own designation. Using different exotic materials, coating processes and design ingenuity, Al Nagler has massaged more eye-relief, contrast, and true field of view into the shorter focal length Naglers, while maintaining the absolute sharpness of the originals.
Eye-relief is 12mm on each model, and all are sized about the same as the original 7mm! Weight about 0.4 to 0.5 lbs.
These amazing eyepieces are available in 13mm, 11mm, 9mm, 7mm, 5mm, 3.5mm, and 2.5mm focal lengths.
The 11mm Nagler Type 6 slots in perfectly between the 13mm and 9mm Type 6s and makes a perfect companion to the 7mm.
The 3.5mm Nagler Type 6 is a natural progression of 1.4x power steps from 7mm and 5mm Naglers. The 2.5 is also a 1.4x step from the 3.5mm. You don't have to sacrifice field in order to gain sharpness and power.
And, you're not limited to slow scopes, or have to squint through pinhead lenses.
Type

Model #

Focal
Length
(mm)

Barrel
Size
(in.)

Ele-
ments/
Groups

Apparent
Field
of View
(deg.)

Par-
focal
Group

Eye
Relief
(mm)

Weight
(lb/oz)

Nagler5

EN5-31.0

31

2"

6 / 4

82

19

2.20/35.2

Nagler5

EN5-26.0

26

2"

6 / 4

82

16

1.60/25.6

Nagler4

EN4-22.0

22

2"

7 / 5

82

19

1.50/24.0

Nagler5

EN5-20.0

20

2"

6 / 4

82

C

12

1.04/16.6

Nagler4

EN4-17.0

17

2"

7 / 5