DayStar H-alpha ION Filters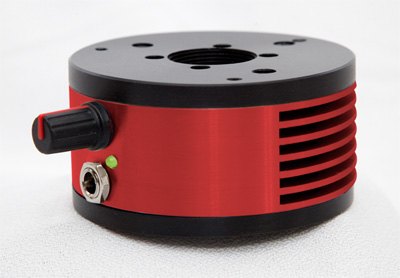 ION Filters are affordable Hydrogen Alpha Bandpass Filters with precision control tuning.
Install it on your own telescope*.
*Any DayStar Filter may be used on any aperture telescope with proper energy rejection. ION filters may be used on 150mm aperture or 60mm aperture for almost the same price.
Less expensive UV/IR cut filters may be used in some applications for Energy Rejection on refractors instead of a full aperture front mounted filter. To learn more, contact us on how to safely configure with the UV/IR cut filter. Use of a telescope over 60mm for solar observing without Energy Rejection protection can cause overheating and damage to the telescope.
Easy to own, easy to operate:
DayStar introduces the new ION filter series. A mix between our Quantum and our T-scanner body, the ION is simple, smart and easy.
Enjoy precision dedicated tuning control with its thermo electric cooling (or heating) in any climate.
ION housings do not tilt the optics. This housing improvement increases contrast and maintains the best bandpass performance of your etalon.
Vibration-free Mag Lev fans dissapate temperature quickly, but do not disturb your view. Tests indicate they can slightly improve eyepiece stability with a minor gyroscopic effect.
20mm clear aperture offers a non-vignetted view on telescopes up to ~75mm of aperture. Larger telescopes than this are fine. They will just have reduced field of view.
Smaller etalons mean owners can upgrade to narrower bandpass choices for less investment.
12VDC operation - A 6 foot cord, a 6 foot extension and international power plugs are included. Some users may wish to use battery or solar power.
Existing T-scanner Filters may be upgraded to the new ION body style for an additional fee.
DayStar Filters stand-alone Filters may be used on a variety of telescopes.
Telescopes over 60mm aperture require an energy rejection filter.
Check our Energy Rejection Wizard to find the ERF that's right for your telescope.
A Daystar Filter also requires that your telescope will operate at about F/30.
As no F/30 telescopes exist, owners use a barlow to bring their telescope to ~F/30.
An F/6 telescope requires a 5X barlow
A F/7 or F/8 telescope requires a 4X barlow
A F/11-f/12.5 telescope requires a 2.5X barlow
A F/15 telescope requires a 2X barlow.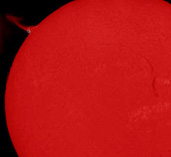 Filters with 0.8 ångström bandwidths will reveal prominences in high contrast.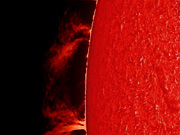 Filters with 0.7 ångström bandwidths will reveal prominences in high contrast and occasionally, surface. texture. Prominences are generally larger with .7Å filters than in narrower bandwidths.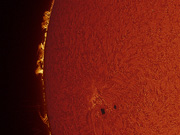 Filters with 0.6 ångström bandwidths will reveal some surface contrast as well as prominences. A .6Å filter can be a good compromise for those having a difficult decision.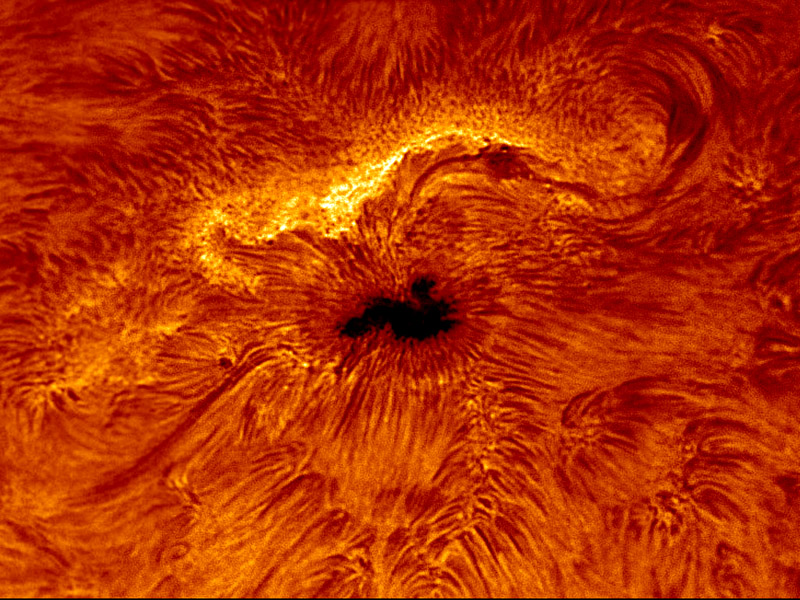 Filters with 0.5 ångström bandwidths will reveal better surface contrast as well as great prominences.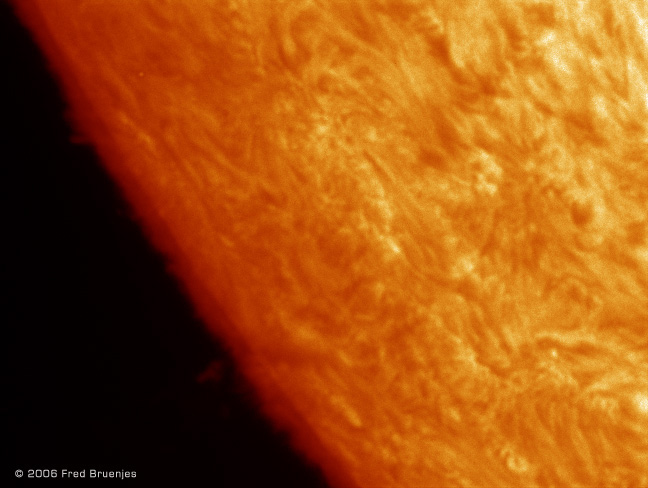 Filters with 0.4 ångström bandwidths will reveal excellent surface contrast as well as fine chromosphere detail.

Filters with 0.3Å ångström bandwidths will reveal superior surface contrast above any other filter. Views are generally somewhat dimmer. Expect "Pencil-Thin" details on surface and prominence features.


The following ION Filters are available to special order. Please contact us to confirm current pricing and availability:
Hydrogen Alpha 0.8 Angstrom ION Filter
Hydrogen Alpha 0.7 Angstrom ION Filter
Hydrogen Alpha 0.6 Angstrom ION Filter
Hydrogen Alpha 0.5 Angstrom ION Filter
Hydrogen Alpha 0.4 Angstrom ION Filter
Hydrogen Alpha 0.3 Angstrom ION Filter