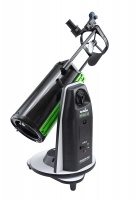 Sky-Watcher Heritage-150p Flextube (Virtuoso GTi)£399.00 £379.00
In stock now!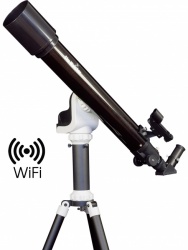 Sky-Watcher Mercury-707 (AZ-GTe) Go-To Refractor Telescope£375.00 £349.00
The highly portable Sky-Watcher MERCURY-707 (AZ-GTe), has been designed to be controlled wirelessly with your Smartphone or Tablet, using the free SynScan App for iOS or Android.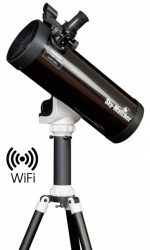 Sky-Watcher Skyhawk-1145PS (AZ-GTe) Go-To Reflector Telescope£375.00 £345.00
With an useful 114mm of light gathering aperture and a superb parabolic primary mirror, the SKYHAWK-1145PS is a highly capable all-rounder for the observation of the Moon, bright planets, nebulae, galaxies and star clusters.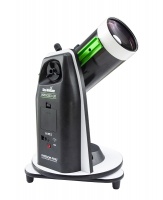 Sky-Watcher Skymax-127 Virtuoso GTi Table Top Maksutov Telescope£549.00 £499.00
In stock now!