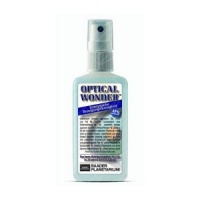 Baader Optical Wonder Fluid£11.50
Baader Optical Wonder fluid is simply the best cleaning fluid we have come across.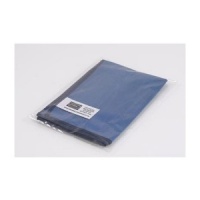 Baader Optical Wonder Cloth£5.50
A machine washable cleaning cloth, manufactured from super microfiber.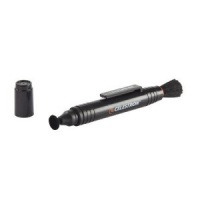 Celestron Lens Pen£12.00
Celestron LensPen, a dual function optical cleaning tool that is small and lightweight enough to stay in your telescope accessory case or camera bag so it will always be there when you need it.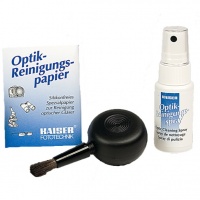 Basic Cleaning Kit£14.99
Consisting of optical-glass cleaning fluid, optical-glass cleaning paper and blower brush.
Orion Deluxe 6-Piece Optics Cleaning Kit£24.99
A compact kit of essential cleaning supplies safe for telescope and eyepiece optics!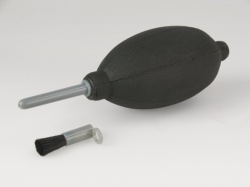 Blower Bellows with Cleaning Brush£11.99
Large rubber bulb for strong blowing effect. Cleaning brush included.