Skywatcher Telescopes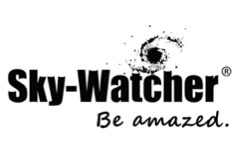 Explore SkyWatcher Telescopes: The Market Leading Brand of Telescopes for Astronomy
Sky-Watcher stands as a premier brand in the world of telescopes for astronomy, offering an extensive range of models suitable for astronomers of all ages and abilities. Discover the wonders of the universe with Sky-Watcher, the brand that delivers unrivaled quality, innovation, and performance.
---
---
Skywatcher Telescopes for Astronomy
Sky-Watcher is a First-Class market leading brand of Telescopes for Astronomy for both seasoned enthusiasts and aspiring astronomers starting on their astronomical journey. With a strong commitment to excellence and innovation, Sky-Watcher has established itself as a trusted industry leader, providing top-quality telescopes renowned for their exceptional performance and captivating views of the cosmos. Sky-Watcher is a first-class market-leading brand of telescopes for astronomy.
At The Widescreen Centre, you will find an extensive selection of Sky-Watcher telescopes, catering to meet the needs of astronomers of all ages, abilities and level of expertise. From entry-level telescopes for beginners to high-end models, we have the perfect telescope to suit your requirements. Our inventory includes a vast array of stargazing telescopes, featuring popular designs such as Newtonian Reflectors, Dobsonians, Maksutov-Cassegrains, Achromatic Refractors, and Apochromatic ED Refractors, all available on various telescope mountings.
Embark on your astronomical adventure with Sky-Watcher, the preferred choice for astronomers worldwide.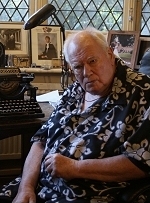 I have used a great number of telescopes; some are good, some mediocre and some bad. To me the Sky-Watcher range of instruments are very good indeed, and suited to amateurs of all kinds - and they are not priced out of the market! Excellent value.
Use them and enjoy them.
Sir Patrick Moore CBE FRS (1923 to 2012)