Questar Telescopes

Questar Corporation is the world's leading innovator and manufacturer of Maksutov Cassegrain Catadioptric astronomical, birding, surveillance and laboratory optical systems. Made in the United States Since 1950!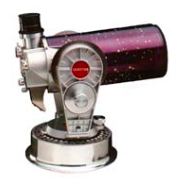 In 1950, Questar introduced the first truly portable, lightweight 3.5" astronomical telescope. Long regarded as the finest personal telescope in the world, the 3.5" Questar Standard is legendary in its resolution, flatness of field and contrast. Natural evolution and new technology helped to establish the next generation of instruments: the Questar 7", Questar Birder and the Questar Field Model. Today Questar is known worldwide and has set the highest standard for optical performance. In the 1960's, Questar optical systems were introduced for industrial use in many US government projects such as the Gemini space program. First in space, images of the earth taken through a Questar made and continue to make headlines. In 2002, Questar introduced the new Lightweight Titanium 7" and the QMAXTM Solar Spectrometer.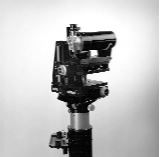 In the 1980's, Questar introduced the Long Distance Microscope (LDM) – from 6" (15cm) to infinity. The Questar LDM has a working range of 55 cm to 1.7 meters (22" to 66"). It is used for fatigue crack detection, laser & electron beam spot alignment, thermal expansion, etc. Two selectable ports allow simultaneous mounting of two detectors or an eyepiece and camera. An 8:1 variation in field of view and depth of field at a fixed working distance. Applications: nuclear reactive acquisition, infrared, microchip dissection, etc. We take the danger out of getting close.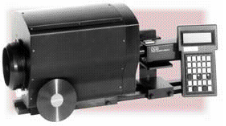 In the 1990's, Questar introduced the Step Zoom Series of surveillance equipment described below. Questar Step Zoom 90 – The choice of police, intelligence, and military users in more than 30 countries and US Federal and State agencies, Questar surveillance systems "take the danger out of getting close." Completely motorized, this instrument is rugged, multi-focal length, compact, light weight, versatile, remote controlled, and weatherized – optimizes image quality, portability and magnifying power.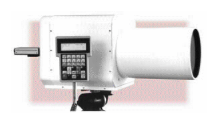 Questar Step Zoom 180 – Completely motorized with microprocessor control. It is a high powered portable system used for border surveillance which it provided video evidence of a SCUD missile launcher in Kuwait from a distance of 30 kilometers due to its powerful 8:1 variable focal length lens and longest focal length available in an optic of its size. With remote operations, the SZ180 pan/tilt and camera features can be packaged for portable operation or permanently installed for day/night operation.

Questar Step Zoom 182 – Newest in the family of Questar Step Zooms. This multi-focal length optical system features all the components like the SZ 90 and SZ 180, and it is fully motorized, with standard parfocusing, microcomputer controlled Maksutov Cassegrain Catadioptric Optical features. The SZ 182 is the most rugged and sophisticated optical system Questar manufactures. It is able to read license plates at 2.5 km and identify ships at 20 km. Fully integrated, it can be permanently installed or in rapid deploy stand-alone configuration. State-of-the-art electronics controlled remotely from a laptop or modem.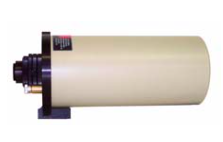 Field Ranger 3.5" Lightweight – most portable unit, excellent for field surveillance – GSA Approved Contract # GS-07F-0387M - it is extremely lightweight, compact, balanced, and perfect with eyepieces, video and night vision equipment. High magnification, based on the Questar 3.5" Field Model design, it is unsurpassed in simple operation built for rugged conditions. (Other models available in two sizes: 90mm and 180mm aperture.)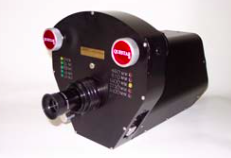 Multi Focal Length 3.5" and 7" -- provide the convenience of internally mounted auxiliary optics and filters, and are weatherized with seals at all the mating surfaces and sealed optical flats to protect the lens. Five focal length changes and selection of four filter positions are activated from knobs mounted on the backplate of the instrument. Focal length and filter status is indicated by LED's. Manual or motorized operation.