Tele Vue Panoptic Eyepieces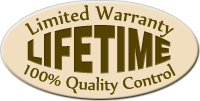 Panoptic - 68° Apparent Field Eyepieces. The Tack Sharp, Long Eye Relief Eyepiece.
TeleVue's Panoptic eyepieces have full multi coatings, blackened lens edges, filter threads, rubber grip rings, lens covers, fold-down eyeguard and an undercut in the barrel for extra locking security!
The 41mm Panoptic eyepiece is a big brother to the 24mm Panoptic (largest 1.25" field). With its 46mm field stop, the 41mm Panoptic delivers the largest 2" field possible. An adjustable and removable screw-type top allows quick, comfortable eye positioning. The scalloped shape gives a positive grip.
The 35mm Panoptic has a large true field with plenty of eye relief for eyeglass wearers. When combined with a Paracorr to correct the coma of an f/4.5 Newtonian, performance is spectacular across the 68 degree field. Imagine, sharp star clusters at the extreme edge of the field along with a 6.8mm exist pupil!
The 27mm Panoptic is housed in a 2" barrel like the 35mm, the 27mm is lighter & smaller. It's perfect for any telescope size, type or speed, where a little more magnification is desired, yet still allows full field viewing with eyeglasses. For example, with the Tele Vue-102, it gives 33x and a true field of 2 degrees!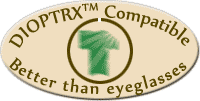 The 24mm Panoptic was the Sky & Telescope "Hot Product for 2003" and is designed to produce the largest true field possible in a 1-1/4" eyepiece. (Its 27mm field stop is the same as the 32mm Tele Vue Plossl). The higher power darkens the sky background while the greater magnification yields more details on extended objects. Further, its light weight (1/2 lb.), comfortable 15mm eye relief, and tapered top instantly make the 24mm Panoptic the ideal eyepiece for getting the maximum field for binocular viewers.
Size, weight and performance make the 19mm Panoptic an ideal mid power choice. Ideal "soul-mate" to Bino Vue. Parfocal with 15mm and other smaller Plossls and Naglers.
Concept: Using my Wide-Field design as a starting point, I looked to bring Nagler-like performance to the 60+° field class with the Panoptic series. The idea of a lens to "interface" between the eyepiece and Barlow struck me as the proper way to keep size, weight and cost to a minimum while improving edge of field performance even further. I later developed this idea into the Powermates. — Al Nagler
Standard on all Panoptics:
multi-coatings
blackened lens edges
filter threads
rubber grip rings
cover for the eyeguard
an undercut in the barrel for extra locking security
Model #

Focal
Length
(mm)

Barrel
Size
(in.)

Ele-
ments
/Groups

Apparent
Field
of View
(deg.)

Par-
focal
Group

Eye
Relief
(mm)

Weight
(lb / oz)

EPO-41.0

41

2"

6 / 4

68

A

27

2.10/33.6

EPO-35.0

35

2"

6 / 4

68

C

24

1.60/25.6

EPO-27.0

27

2"

6 / 4

68

A

19

1.03/16.4

EPO-24.0

24

1¼"

6 / 4

68

B

15

0.51/8.2

EPO-19.0

19

1¼"

6 / 4

68

B

13

0.41/6.6