Celestron C5 SPOTTING SCOPE£599.00 £499.00
Celestron's C5 Spotting Scope is a 5" (127mm) aperture, 1250mm f/10 Schmidt-Cassegrain optical system. Its optical excellence is the reason it was chosen by NASA for many space shuttle missions.
Celestron C90 MAK SPOTTING SCOPE£229.00 £165.00
The Maksutov optical design is recognized for being a portable design that is easy to use and has a variety of applications, making it an excellent choice for both terrestrial and astronomical usage. This C90 Mak has excellent optics with razor sharp images over a wide field.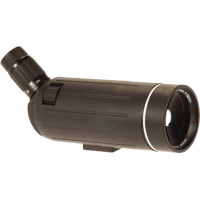 ACUTER 'MAK-70' 25x-75x / 70mm Maksutov-Cassegrain Spotting Scope£99.99
This rubber clad spotting scope may be compact, but is capable of high magnifications provided by the Maksutov-Cassegrain optical design.