Specialist Dual and 3D Screens
DUAL PROJECTION:
If both front and rear projection has to be set up using the same surface a dual projection surface can be used. By trading off some gain, luminance and contrast the picture can be seen on both sides of the projection screen. These materials are also suitable for softedge rear projection set ups.
3D PROJECTION:
Depending on customer application Stumpfl deliver their Screens with a wide range of surface options ranging from perfect mat front projection surfaces to coated surfaces for 3D and night vision.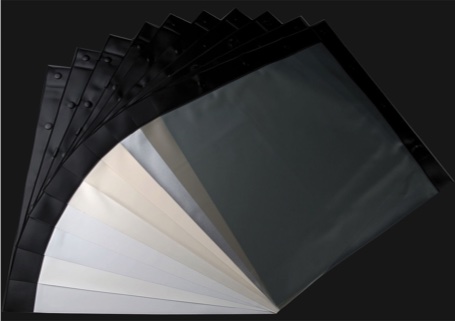 Please email your requirements to elena@widescreen-centre.co.uk